Chiller Maintenance
With our team of expert chiller maintenance engineers and state of the art equipment- Maximus Chillers completes the picture
Any Chiller- Any Problem- Any Part- Any Refrigerant- Anywhere- The MAXIMUS ADVANTAGE™
We know that poorly maintained chillers cost more in electricity to run. In the age of environmental concerns and energy efficiency- keeping your plant in the best condition makes a real difference
We provide full over the phone support, so that in between visits we can help keep your plant running as it should. We send out technical bulletins in PDF form, so our customers can read about the latest measures in maintaining their plant. We provide onsite training to your staff so they can resolve some of the issues themselves without the added cost of a call out
Our reputation precedes us: smart, knowledgeable engineers attend site and provide a service that is second to none
A lot of issues can be resolved, just as a result of the capability of our engineers. We make system adjustments to improve on reliability and efficiency. Each engineer has a full complement of commonly used parts and materials in their car. We don't put all materials through the books- it's all the part of the job
Weather you have an office building, facility or a factory you can feel safe in the knowledge that Maximus Chillers will provide the best service available. Read more in our Testimonials about what our customers think of us
All of our engineers are in their comfort zone when maintaining your chillers. We are seasoned in optimizing efficiency and prolonging the life of your plant
Maximus is Latin for the highest and the greatest, so we provide nothing less than the highest and the greatest customer support and technical capability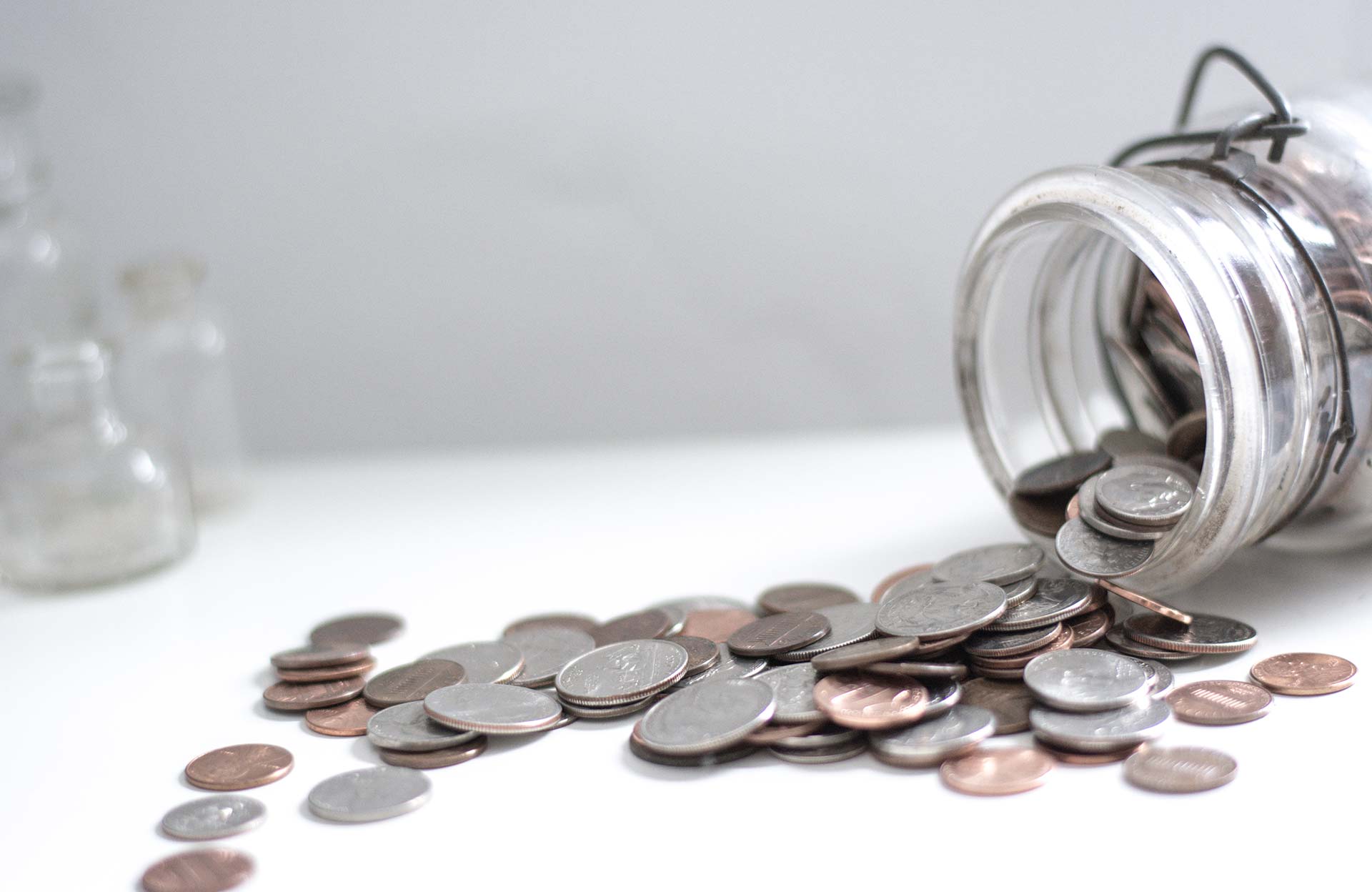 Chiller Maintenance
Maximus Chillers offer specialist chiller maintenance- national and global
Our visits will save you money. With regular planned, preventative maintenance PPM, our engineers will get your plant running better than when it came out of the factory!
Asset List
Starting with the asset list (usually provided by the end user) we put together a schedule. This details the work we will carry out and how often
Live Electrical Testing
We are trained and certificated in live electrical testing end electrical fault finding. Risk assessment method statement is used to control the risks. Rubber mats below panel are used as well as non conducting boots 
0161 370 7193
service@maximuschillers.com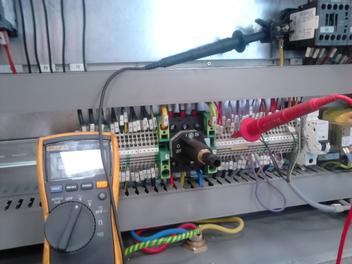 Why Choose Us for Chiller Maintenance?
Chiller Maintenance Second to None
In a nut shell: we believe we provide the best chiller maintenance available. So thinks Nathan Mellor, Technical Manager at Lancashire County Cricket Club: "We are impressed by Maximus Chillers having the technical ability expected from a chiller manufacturer- with less cost! For us they are win- win!" Have a look in our Testimonials to Read More
Test Equipment
To carry out an effective visit, it is vital to have test equipment reading correctly. Fluke multimeters, insulation testers, digital thermometers with various types of thermocouples are provided to our engineers. Calibrated HFC refrigerant gauges are also provided. NH3 personal alarms are carried when working with ammonia. Wrong readings lead to confusion and misdiagnosis
An Engineer Round the Corner
With a network of engineers around the UK, one of our engineers is not far away. If the engineer who lives nearby is stuck on a job, we have nationwide relief engineers to fill in the gaps. Two of our engineers attend our overseas customers too. We are also deep level vetted and Security Cleared for sensitive Government and Military sites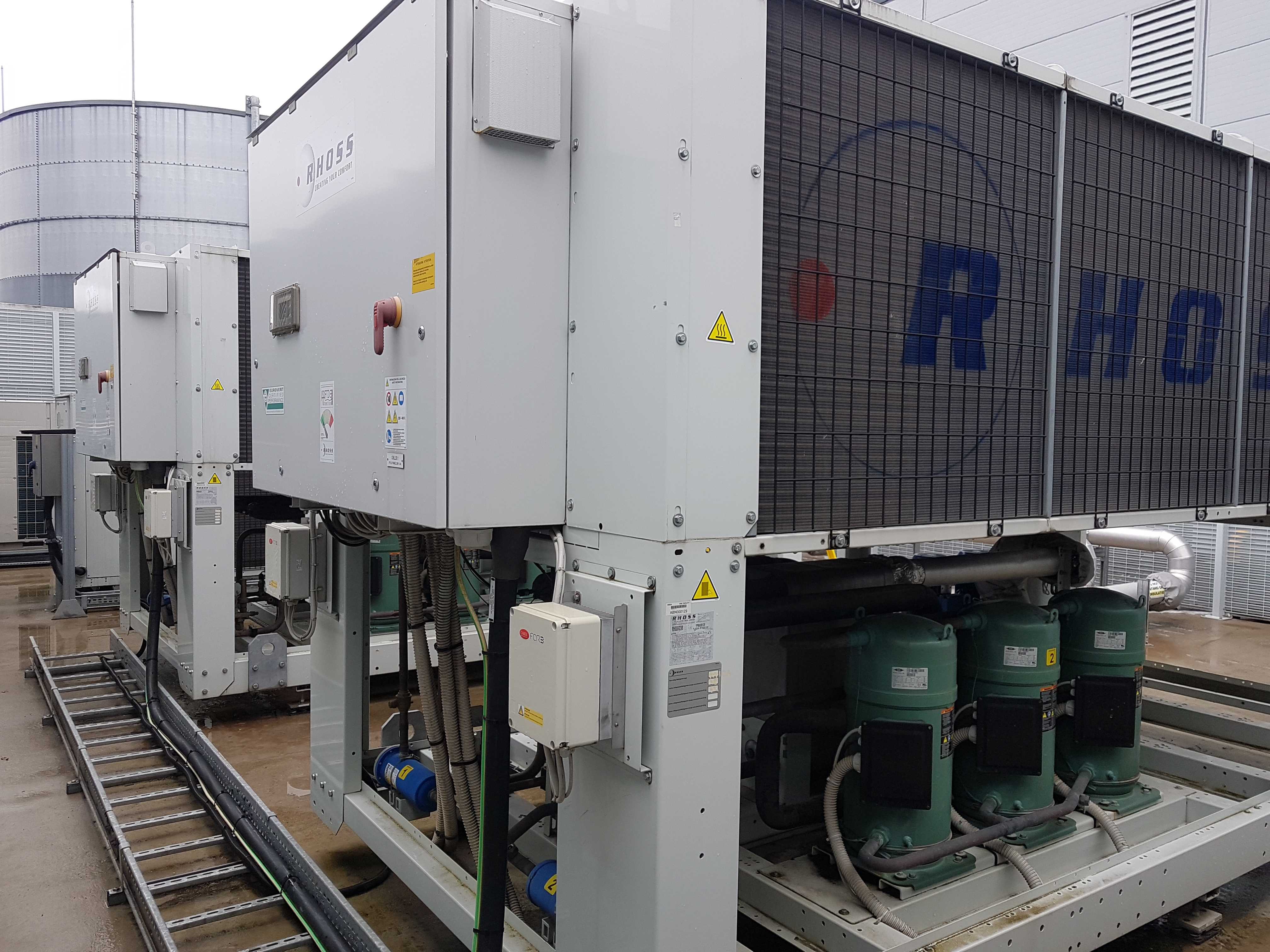 Case Study of Chiller Maintenance
We currently provide chiller maintenance, 3 visits a year on 4 air cooled chillers at a secure site. Our customer signed up to the 3 year contract as soon as the projects company had completed. They were eager to get us on board from the start as our reputation precedes us in the industry: to extend the life of chillers. He was pleased with our smart, helpful engineer who went though the usual teething and adjustments of commissioning. These Included:
Tightening the Wiring
The commissioning is the most important day of the chiller's life. Tightening the wiring today will ensure an easier time in the future
Cavitation
Air trapped in the water system was causing issues to the plant. We identified where the problem was occurring and made component adjustments to ensure the problem went away
Strainers
These can become blocked on first start up as debris from the project is carried round to the strainer. We found a spanner but they were otherwise clean
Evaporator
The evaporator was adjusted to give the correct pressure. We then worked out the COP (coefficient of performance) to be 4.2 a good read back 
100% Load
Our engineer then built up some load and ran the chillers in anger for half an hour. The superheat and subcooling values were within operating limits with a clear sight glass. The oil return and compressor temperatures were good
Call Out
Schedule a site visit today!