Fit New Controller
Chiller rebuild is necessary when the controller is finicky and prone to nuisance trip outs. Each time it trips out spuriously, it costs you the price of a call out to reset it. Parts and service can be expensive too. Over time we can remove the spurious trips through system adjustments. Better still- fit a new controller...
Controller Swap Out
Fitting a new controller is easy and cheap. All of your design requirements can be easily programmed into the new controller. We fit state of the art controls. The old controller is disconnected and removed.
HFC or HFO Chillers
For HFC or HFO, the transducers and sensors are replaced.
Ammonia Chillers
For ammonia, the sensors can often be re used as the program can be set to look at the various types.
The new controller is fitted and wired in. Now the chiller is run tested and goes into seamless operation. An effective chiller upgrade with no more spurious trip outs.
Centrifugal Chiller Compressors
A compressor rebuild is recommended because the evaporator, condenser and compressor are fixed plant and are the main part of the cost of your chiller. Large, fixed plant can run for 50 years. The price and carbon footprint to construct new fixed plant is significant. Therefore, rebuild is the most cost effective and environmentally friendly option. The existing chiller efficiency can be improved to the same efficiency of a new chiller by fitting variable speed drives. As and when the compressor fails: we have the capability to strip and rebuild it in our workshop, or on site. All of our compressors come with a 12 month guarantee. Our customers trust in our service- you can read what our customers think by reading our testimonials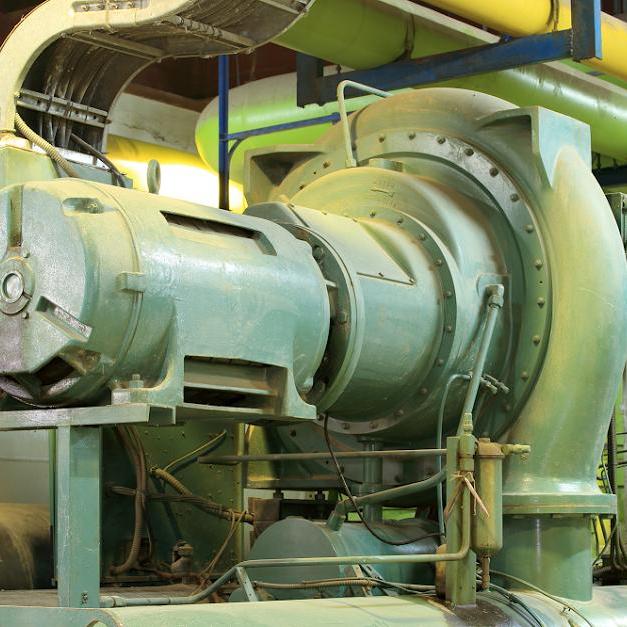 Next Steps...
Ring our technical support on 0161 237 3727
service@maximuschillers.com for an email.
Our Contact Form works and is monitored- try it!
What We Offer for Chiller Rebuild
A smart professional service- national and overseas.
Friendly representatives.
Cost saving initiatives.
Case Study of Chiller Rebuild
On recently taking over a maintenance contract, our customer was having problems with a 600 kw air cooled chiller. The controls were defunct and the reciprocating compressors were becoming unreliable. We fitted an MCS controller and 2 Bitzer screw compressors- worked a treat!
Why Choose Us for Chiller Rebuild?
Great service and a company that is easy to deal with.
Any Chiller- Any Problem- Any Part- Any Refrigerant- Anywhere- The MAXIMUS ADVANTAGE™
Call Out
Schedule a site visit today!