Guaranteed Chiller Service
Extending the life of your chillers through chiller service is what Maximus Chillers is all about. A poorly looked after machine will cost more money in electricity to run. It will end up with fault behind fault too as a result. Don't worry because Maximus Chillers can get your plant running better than when it came out of the factory!
Any Chiller- Any Problem- Any Part- Any Refrigerant- Anywhere- The MAXIMUS ADVANTAGE™
National and International Network of Customers
We are a sort after company nationally and internationally. We have engineers within a couple of hours travel time in the UK. Overseas, we fly out to our blue chip customers around the world. We retain a high proportion of our customers because we provide a service that is second to none. Our customers just keep coming back for more.
Technical Support Desk
Our technical support engineer is at the desk during office hours to provide over the phone support to our customers. Out of hours, he can respond to customer emails, real time around the world. He has all the operation and user manuals for the machines we look after at his disposal. These manuals can be sent direct to your site in PDF form via our secure company email. Then, when you have had time to read the technical information- he can talk you through, step by step over the phone.
Fast Delivery
Service for
 Chiller Parts
Any part for any chiller can be sourced and delivered to site for your chiller. These parts can often be delivered by our fast, same day delivery network. Where the part is easy to fit, we can give you the technical advice to fit it and so save you the cost of a visit.
Site Visits
When a visit is scheduled because of the technical complexity of the job, our engineer will be on site at 9am in this country or in any country. We know your plant is critical to the operation of your business, so our work is carried out to the highest standards. Our site visits are often completed to beyond manufacturers' recommendations so we know that your plant will not fail for the same reason again.
0161 237 3727
service@maximuschillers.com
Evaporator Latent Heat
Heat is absorbed into the refrigerant from the water system in the shell and tube evaporator. The refrigerant boils from a cold liquid into a vapour.
Condenser Heat Rejection
Heat added in the evaporator and heat added from the compressor, is rejected into the water tower system in the shell and tube condenser. The refrigerant condenses into a liquid from a vapour.
Chiller Faults
A lot of faults can be remedied with the stock of parts and materials that the engineer carries in his car. Some materials can be sourced from local suppliers, others can be delivered same day. We will go a long way to improve the condition of your chiller. This is just part of the way we deal with the customer- you! If we can keep you happy- that makes us happy!
0161 237 3727
service@maximuschillers.com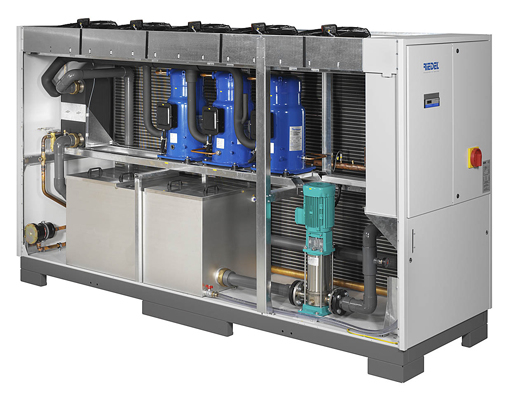 Why Choose Us for Chiller Service?
We work on all types of chillers from centrifs to small process chillers. We are dedicated to quality, so we aim for minimal warranty issues. A job done wrong is harmful to our reputation. If any warranty issues are identified, steps are taken to improve on quality to iron out the issue. Therefore, our fault finding is done accurately and the job done correctly.
Next Steps...
Ring our Technical Support Desk to discuss the job 0161 237 3727
Drop us a line service@maximuschillers.com
Our Contact Form is monitored and it works- try it!
Case Study of Chiller Service
On a site in Northampton, a chiller looked like it was short of gas, but to a discerning eye: it was malfunctioning- the EEV had failed. The mechanical part of the electronic expansion valve had jammed up causing the chiller to trip out. A relatively easy job as it was just a straight swap. The chiller was pumped down and valved off. The EEV driver was okay. The valve clamped on to the body with a knife edge seal. This particular valve is prone to failure- the other 3 systems across both 0.5 mw chillers has had one fail too.
What We Offer for Chiller Service
National and global coverage.
State of the art equipment.
The best engineers in the Industry.
Global Technical Support Desk. We know our customers need real time, practical remote support. This enables resolution of the problem by the end user, or enables parts to be ordered and shipped directly to site.
Evaporator Freeze-Up
The worst issue for a chiller is an evaporator freeze-up.
What Happens when the Safeties Fail?
The compressor carries on running. The evaporator turns into a solid block of ice. Ice has a larger size than water, so as it expands, it buckles then bursts the evaporator. The compressor still carries on running. Refrigerant leaks into the water system until the pressure in the fridge system and the water system equalise. Then, water is sucked into the fridge system. It gets sucked into the compressor and round to the condenser. Compressors cannot compress a liquid, so a compressor smash-up occurs.
How do we Service the Chiller?
The compressor or compressors need to be re-built. The evaporator needs to be stripped down and refurbished. The system needs to be dehydrated which takes several months. On a smaller chiller, the costs outweigh a replacement- so the chiller is ruined.
What can be done to Prevent this?
Regular chiller maintenance is essential to stop this happening and to prevent other small problems becoming big ones. If, however, your chiller does need a repair- we at Maximus Chillers will get your chiller running better than when it came out of the factory!
Visit the Institute of Refrigeration for industry publications.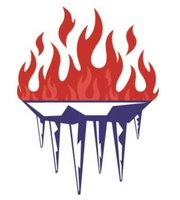 Call Out
Schedule a site visit today!