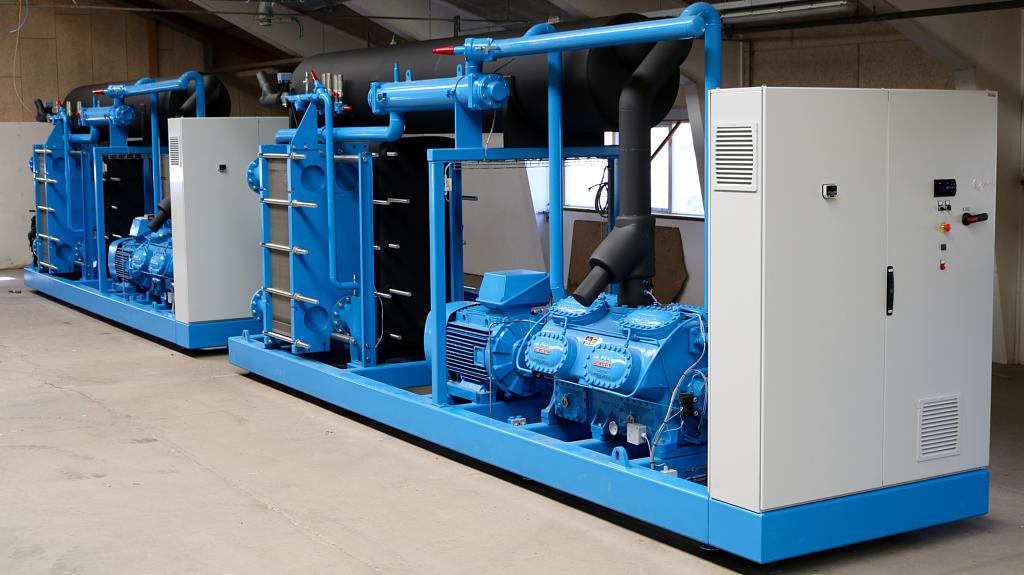 We are adept in the field of water cooled chillers. They are a good choice if the refrigerant is ammonia: should a leak occur- it will happen in the machine room. The alarm will sound- shutting down the plant. This type of chiller is also very popular where the refrigerant choice is HFC or HFO.
Compact Design
A water cooled condenser leads to a compact design, so the location of the plant can be in the machine room with the water tower outside. This makes service visits easier.
The Service, Maintenance and Repair of
Water Cooled Chillers
Legionnaires Disease
Regular service prevents Legionella forming in the water towers for this kind of chiller. Ultra violet light and chemicals are used along with regular maintenance. Going in a plant room with the water tower blowing in, after a long period of neglect, is not a nice prospect!
Water Tower
Water cooled chillers are not sensitive to ambient fluctuations as they use a water tower to cool the condenser.
Why Choose Us for Water Cooled Chillers?
Maximus Chillers is an independent business established to provide the highest level of customer service and technical capability. We offer practical maintenance and repairs
Case Study of

Water Cooled Chillers
One of our customers had been told they had to buy new chillers. This was due to the chiller having defunct controls. We fitted our own, state of the art controls. On run testing the systems, we found no real difference in the running conditions of the plant. Another happy customer!
Next Steps...
Give our office a bell to discuss your requirements. One of our friendly representatives is standing by to help on 0161 237 3727 If you have a technical issue: ask to be put through to our Technical Support Desk.
Email service@maximuschillers.com
If you are busy, you can fill out a contact form and we will email you back today.
What We Offer for Water Cooled Chillers
Chiller Repair
Repairs to these chillers can be expensive, that is why we at Maximus Chillers are focused on effective maintenance.
We have years of experience in getting you up and running fast! Our chiller repairs
Chiller Upgrade
Have you been told a part is no longer available so buy a new chiller?
We at Maximus Chillers can keep it going!
We can take an updated part and fit to your existing chiller.
Any Chiller- Any Problem- Any Part- Any Refrigerant- Anywhere- The MAXIMUS ADVANTAGE™
Our chiller upgrade
Chiller Service
The secret to longevity in your plant is regular service. We take a detailed list of readings in the winter service visit to rectify issues before the summer. If we can rectify the issue during the visit, we don't even put this through the books! Our chiller service
Call Out
Schedule a site visit today!