The Service, Maintenance and Repair of Centrifugal Chillers
Maximus Chillers are a specialist centrifugal chiller service, maintenance and repair company- national and global. With maintenance packages and a 12 month warranty on all our remanufactured chiller compressors
Centrifugal chillers are not positive displacement systems like screw and reciprocating compressors. Therefore, they have a lower volumetric efficiency. They are used in applications such as large industrial processes or district cooling
Shaft Seal
A popular compressor type is open drive. The shaft seal needs to be replaced when it shows signs of wear. Because the issue is noticed during the service visit, the repair can be arranged to take place during a factory shut down
Tube Fouling
Tube fouling lowers efficiency on centrifugal chillers. This can lead to safety shut down and loss of production. A visit can be arranged to dismantle the shell and tube heat exchangers and repair the issue
Oil Return
On the major maintenance visit the oil filter is cleaned or replaced according to the type. This allows the effective lubrication of the bearings for the high and low speed shaft. The low speed shaft is driven by the motor. The high speed shaft spins the impeller
What We Offer for Centrifugal Chillers
We have years of industry experience with the repair and maintenance of centrifugal compressors. Our remanufacturing facility is complete with a gantry crane for the removal of compressor components
Case Study of Centrifugal Chillers
A large centrifugal compressor had been surging under low load at a chemical plant. On start-up the oil pumps pre-lube the compressor bearings but oil pressure was not building up. This is because the oil drops through the worn bearing and out through the compressor
Compressor Re-build
We arranged the lift and shift, then re-built the compressor in our workshop. 12 month warranty on all our remanufactured centrifugal compressors. That was two years ago now and it is still running perfectly
Why Choose Us?
We offer the highest level of customer service and technical ability. Any Chiller- Any Problem- Any Part- Any Refrigerant- Anywhere- The MAXIMUS ADVANTAGE™
Next Steps...
One of our engineers will be happy to discuss your requirements. We will then put together a maintenance package
0161 370 7193
service@maximuschillers.com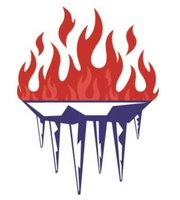 Call Out
Schedule a site visit today!