Packaged Chiller Service,  Maintenance and Repair
Maximus Chillers Ltd are an expert packaged chiller service, maintenance and repair company- national and global
This type of chiller is so described as all the components are put together in a package. We carry out service to above manufacturer standards
Economical
Packaged chillers have a significant advantage over bespoke systems, as the machine can be built and run tested in the factory prior to shipping. Any build quality issues, such as, leaks can be remedied without the added cost of doing this in the field
Maintenance
During the life of the chiller, repairs and maintenance are conveniently carried out by removing the panels and anti-bird guards. Birds occasionally like to build a nest under the warm and dry 'V' condenser! Enough room around the chiller is available to get the compressors out when they fail
What We Offer for Packaged Chillers
Packaged chiller maintenance at Maximus Chillers- all you need for long efficient service of your plant
Any Chiller- Any Problem- Any Part- Any Refrigerant- Anywhere- The MAXIMUS ADVANTAGE™
Case Study for Packaged Chillers
A music event venue in central London using packaged chillers, is having a hotel built on top of it without disturbing anything. We were asked to assess the lifespan of the current chiller. It is a high quality packaged chiller, so it has a 20 to 30 year lifespan. It is only 6 years old, so we have decided to jet wash it and use it in the new hotel
Why Choose Us for Packaged Chillers?
Great packaged chiller service and an easy to deal with company. We know your chilling plant accounts for a large part of your budget, so finding new ways to make your plant more reliable is what we do. If you call us out less: then the maintenance is working!
Next Steps...
0161 370 7193 for an informal chat. Let's get an initial idea of your requirements
service@maximuschillers.com to send an email. You can send in pictures of the chillers and data plates. We can get a quote together from there
Contact Form which works and is monitored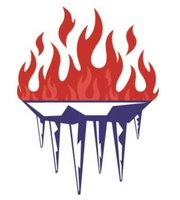 Call Out
Schedule a site visit today!