Chiller retrofitting is a prudent choice as the cost of a new chiller is expensive, not to mention the installation costs. This money can be spent on driving your business to the next level. We at Maximus Chillers are adept at retrofitting any part to your chiller. We will retrofit your chiller to the same efficiency as new plant
Chiller Condenser Retrofitting
Any size and thickness of condenser can be built to your bespoke specifications. Standard and micro channel condensers are made to measure then delivered to site
Chiller Evaporator Retrofitting
Shell and tube evaporators and plate heat exchangers are selected and matched to the exact approach and superheat specifications of the existing plant
Metering Device
All manuals are available to our highly trained engineers for the selection of expansion valves and ammonia float valves
Component
Solenoid valves, fans, flow switches, oil heaters, compressors etc. are available often same day
Low GWP Refrigerant
Alternative Refrigerants are available to drop in to your existing plant. Our engineers can adjust the subcooling and superheat values to keep your plant running seamlessly as before
Chiller Controls Retrofitting
In our controls laboratory, controllers and PCB's are repaired or the software downloaded into a new controller: visit chiller upgrade to read more. We also have the capability to fit new, state of the art, inexpensive controllers with all the associated sensors, transducers and relay boards to any machine
0161 370 7193
service@maximuschillers.com
Why Choose Us?
National and Global
Any Chiller- Any Problem- Any Part- Any Refrigerant- Anywhere- The MAXIMUS ADVANTAGE™
Engineers Second to None
Reliable Service
What We Offer
Chiller retrofitting provides massive cost savings on the purchase of new plant
No installation costs
Seamless operation of your existing plant through exact match chiller retrofitting
Same efficiency as a new chiller by fitting variable speed drives and the use of low GWP refrigerants
No CO2 emissions in the construction of new chillers. This amount is never included in the efficiency figures of a new chiller
Case Study
We manufactured the 'v' condenser in the picture. Our engineers attended site to take measurements and photos, these were then returned to our factory. The exact design specifications of subcooling and air flow rate being worked out by their computer software. This was to ensure that the new condenser had the same performance characteristics as the old one
Next Steps...
Talk to our technical support engineer on 0161 370 7193
Drop us a line to service@maximuschillers.com
Our Contact Form works and is monitored- try it!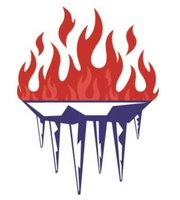 Call Out
Schedule a site visit today!