Chiller Refurbishment
The PLC
Chiller refurbishment of blown PLC's can easily be carried out by Maximus chillers. At Head Office, we have an electronics laboratory where our dedicated controls engineer strips down and inspects your PLC. A programmable logic controller will often fail for basic reasons, such as, a component going to earth. Usually this occurs outside the controller or relay board. The volt leakage draws down the 5 vdc control voltage to earth, causing over heating then overload of PCB components. Higher voltage earth drawdown such as 24v, 110v and 240v also occurs because the PLC is used to switch various relays and contactors around the chiller
Don't Blow the Refurbished Chiller PLC!
Before we fit the refurbished Chiller PLC let's have a look at why it failed in the first place. Most commonly rain water has got into a component such as the plug that screws onto a solenoid. The fault can be traced by assessing how the PLC or relay board failed, then fault finding the chiller using a multi-meter. It would be rather embarrassing to fit a refurbished controller and then blow it again after switching the chilled water system on!
Larger Refurbished Chiller Controllers
A larger chiller will have a refurbished controller that cannot fail due to problems around the chiller. This is because it is separated by relays and contactors. Should anything go to earth, the PLC is protected by this step in between. The components that do go directly into the controller: the slide valve sensor for example, have a milliamp fuse for protection
Failures From Within the Controller
Although the most common reason to refurbish a chiller controller is earth leakage, the controls and electronics can slowdown or fail completely from within the controller. Dust can cause 'tracking' across a printed circuit board causing internal failure of components. Also, issues to the line voltage can cause the wrong volts to come out of the other side of a transformer- corrupting the program, causing 'ghost lights' and program malfunctions. All of this is checked prior to the controller refurbishment to ensure the job goes as it should. 12 month guarantee on all our refurbished chiller controllers
To read about fitting a different controller through chiller upgrade | Click Here
Why Choose Us?
With an excellent pool of knowledge and the latest quality equipment- Maximus Chillers can help
Any Chiller- Any Problem- Any Part- Any Refrigerant- Anywhere- The MAXIMUS ADVANTAGE™
What We Offer for Chiller Refurbishment
Chiller refurbishment that will keep your plant running beyond any obstacle, at a fraction of the price of new plant
Case Study for Chiller Refurbishment
Next Steps...
The Contact Form is monitored and works so if you are busy drop us a line
Call 0161 370 7193. Tell us your issues
Send an email service@maximuschillers.com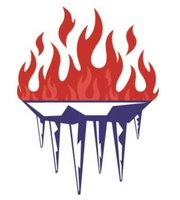 Call Out
Schedule a site visit today!