Reliable Chiller Repair
Maximus is Latin for the highest and the greatest, so we pride ourselves in offering the highest and the greatest customer satisfaction and chiller repair. We know your chiller is critical to your success, so when your chiller fails, or starts malfunctioning, our trained professionals will carry out repairs that will get you up and running- fast!
Any Chiller- Any Problem- Any Part- Any Refrigerant- Anywhere- The MAXIMUS ADVANTAGE™
At Maximus Chillers, our services are national and global. We routinely prevent small problems from becoming big ones. We offer a comprehensive all round package for chillers.
When you call us out: you rely on years of industry experience. If your industry is: oil rigs, chemical production, industrial process, laser cutting and steel fabrication, printing, plastic injection moulding, distillery, brewery, office buildings, pharmaceuticals, laboratory, hospital or sports facility- we have the capability to repair your plant, then keep it in good order.
We carry an extensive range of commonly used parts, so you can rest assured that we will minimise your downtime. We offer same day delivery of specialist parts to ensure that you get the best repair available.
For years, we've offered repairs that are second to none and we continue to maintain this reliable reputation. Whether you need a simple repair like a flow switch, or centrifugal refrigerant compressor rebuild, you are in safe hands with Maximus Chillers.
Our track record is impressive: we've earned the trust of our satisfied customers with quality work and the highest levels of professionalism- you can trust in our ability!
To schedule a site visit, or to learn more about us call 0161 237 3727 Email service@maximuschillers.com You can also fill out our Contact Form with any queries and we'll get back to you today!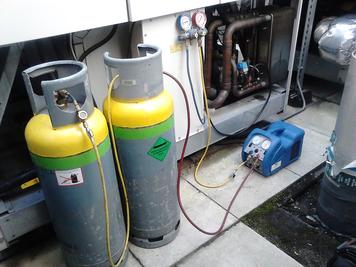 Chiller Refrigerant System Repairs
When carrying out repairs to the refrigerant system we are: Environmental Agency registered, 
F-gas Company Certificate and BESA Ammonia Handling.
See Below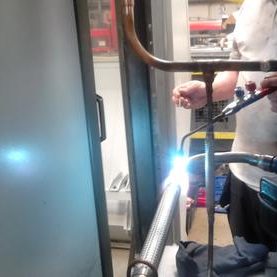 Chiller Leak Repairs
ACRIB certified engineers and BSEN378 pressure testing.
See Below
Chiller Leak Repairs
A large proportion of chiller problems are caused by poor brazing. Leaks often occur on the joint between two parts. Work hardened and corroded copper needs to be made just like new to prevent future chiller breakdowns. Instead of just brazing the component up, we completely remove it. Where pipe work is being adapted, old copper pipe is annealed (heat treated) to make it soft and malleable. It is degreased, cleaned up with an abrasive disk, emery cloth, then cleaned a second time with a clean wire brush. Our team of engineers are ACRIB trained and certified with years of industry experience. The system is pressure tested to BSEN 378 to ensure the integrity of the system. All this ensures the chiller does not breakdown again shortly after the repairs.
0161 237 3727
service@maximuschillers.com
Refrigerant Handling during Chiller Repairs 
During the job it is essential to consider the environment.
Ozone layer and Global Warming
CFC
We all remember when the hole in the ozone layer was discovered. It was found to be caused by chlorine in the refrigerant. Chlorine takes a long time to break down in the high atmosphere. Therefore, CFCs (chlorofluorocarbons) were phased down then banned.
HCFC
Hydrochlorofluorocarbons were used as a stepping stone until chlorine free refrigerants were developed. HCFCs too have been phased down and banned.
HFC
HFCs (hydrofluorocarbons) Although they do not contain chlorine- they have high Global Warming Potential, so they too are being phased down.
HFO
HFO is used for large scale cooling and the cooling of facilities.
Ammonia
Ammonia has always been a pre eminent refrigerant and will continue to be used in industrial applications.
Engineer Training for Chiller Repair
Because of the above, the industry has demanded better and better engineers. All our engineers go through 4 years at college to achieve City & Guilds/ NVQ 3 in Complex Systems. Our engineers are put through F-gas refrigerant handling certification and BESA Ammonia training. All this is to educate the engineers and the customer in the correct way to recover and dispose of refrigerant safely.
Dalton's Law of Partial Pressures
That all gasses in a vessel will act as if they are on their own. In a poorly maintained condenser, there can be non condensables- air usually from poor repairs. The air sits on top of the liquid causing higher head pressure and false readings of subcooling. The repair involves the refrigerant being recovered into a vessel, then a full system overhaul.
0161 237 3727
service@maximuschillers.com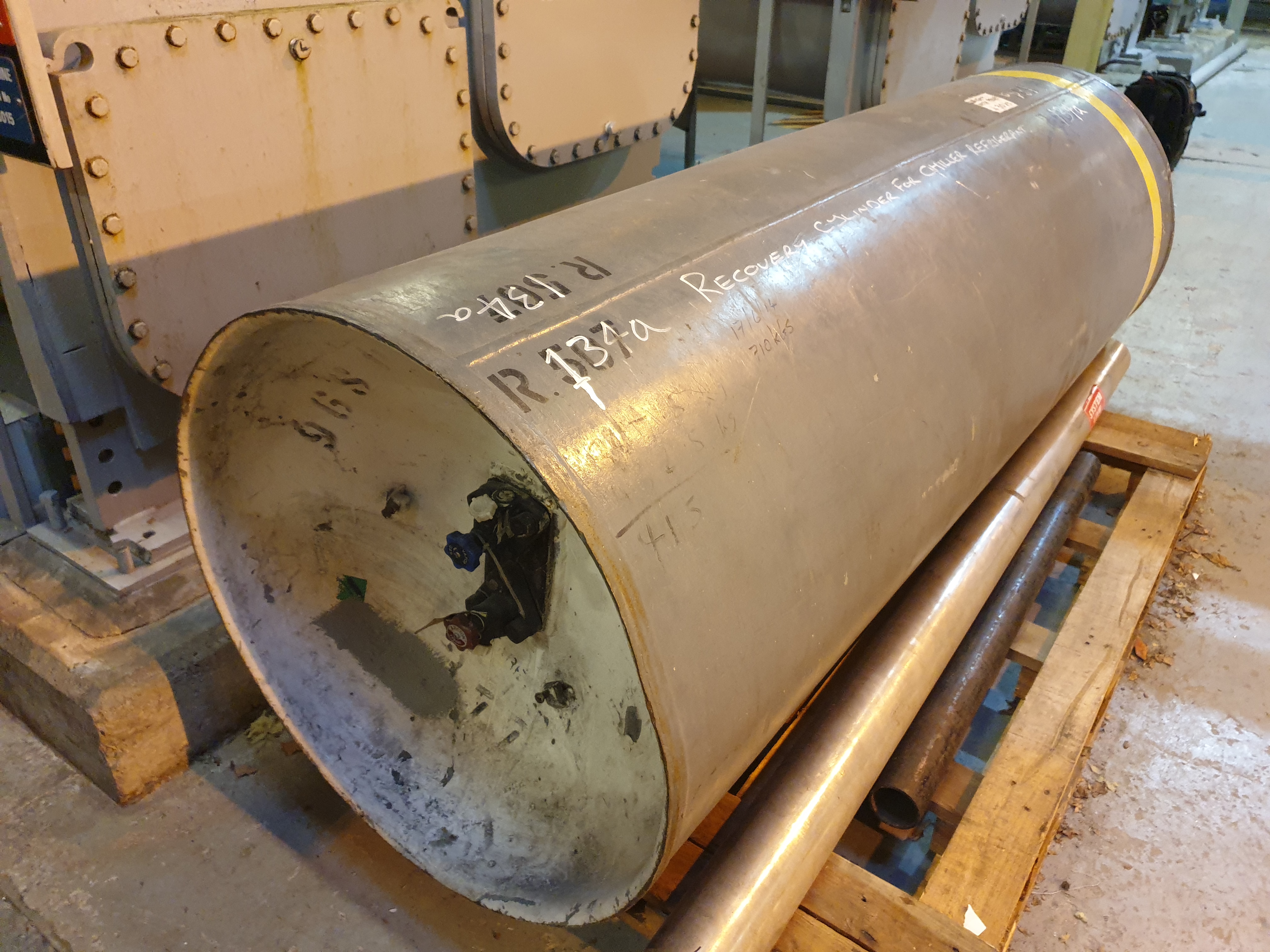 Charles's Law of Constant Volume
That in a vessel, pressure is increased or decreased when temperature is increased or decreased. A 10 bar pressure test will go down 0.2 bar overnight if it was 26°C when the pressure test was started and in the morning 20°C Charles's law of constant volume works with a chiller pressure test because nitrogen is a perfect gas.
You can learn more about Maximus Chillers by following the chiller maintenance link. You can also get more information about chiller service
The Coefficient of Performance
Refrigeration effect out of the evaporator kj/kg compared to electrical power into the chiller kw. The formula is worked out to a ratio eg. 4:1 divide this by 1 and the COP can be shown as 4. There are losses in power through the compressor and the compressor adds heat to the system. The latent heat absorbed in the evaporator from the process, also the heat from the compressor is rejected in the condenser. Two chiller repairs that improve the coefficient of performance are:
Tube Cleaning during Chiller Repair
Thermal insulation occurs on the condenser and evaporator tubes. A full overhaul involves draining the water system, striping down the heat exchangers and cleaning the tubes.
Low Refrigerant Charge during Chiller Repair
A refrigerant shortage will result in the plant running inefficiently. Less latent heat is absorbed from the process.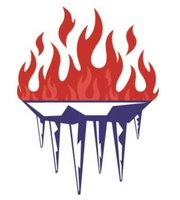 Call Out
Schedule a site visit today!