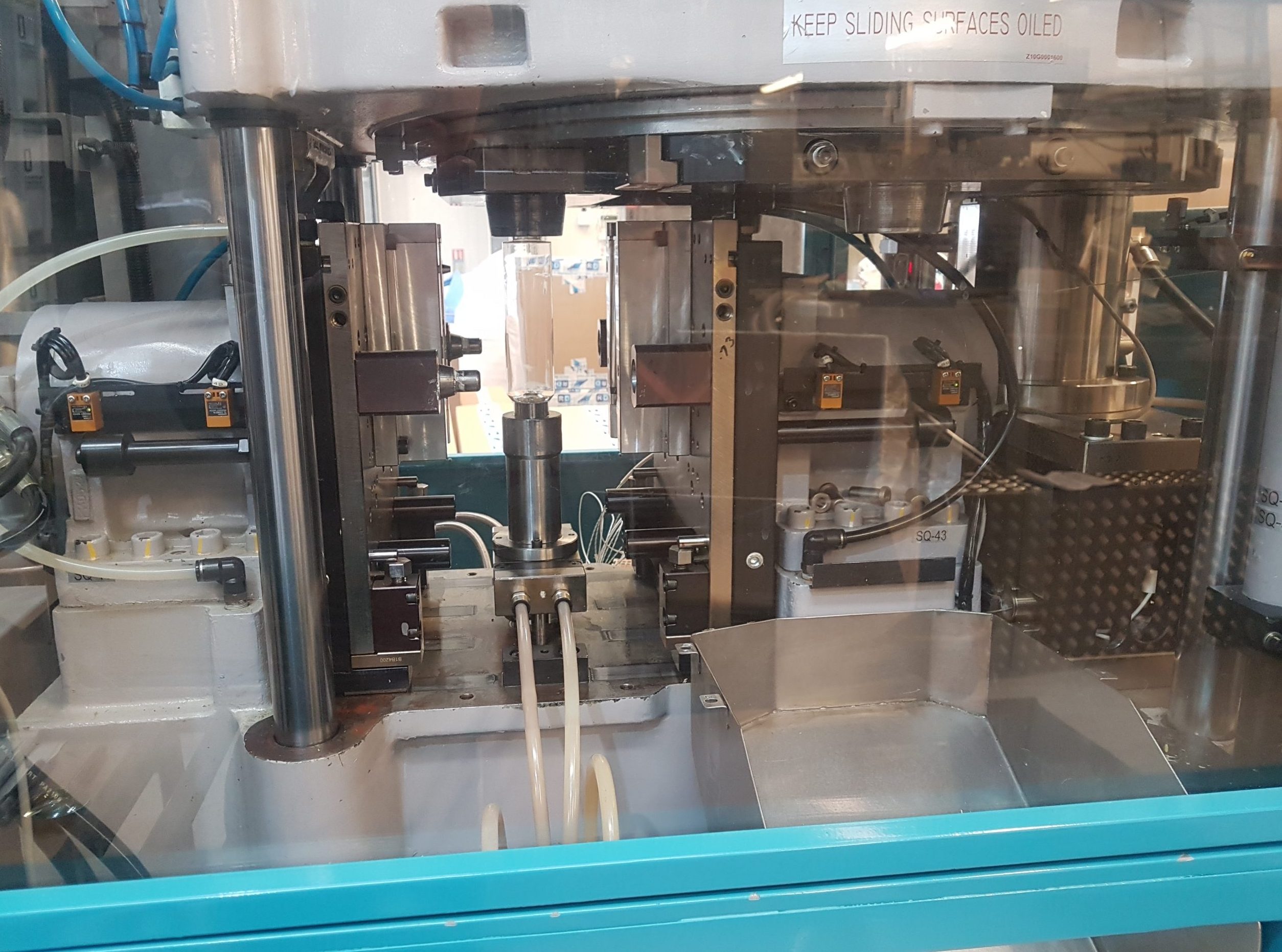 The Service, Maintenance and Repair of Plastic Injection Moulding Chillers
Maximus Chillers keep plastic injection moulding chillers running in the best condition.
0161 237 3727
service@maximuschillers.com
Plastic injection moulding chillers are often small and located next to the process. They can also be a large chiller outside of the factory which supplies chilled water along a ring main feeding the machines. In either case, the chilled water cools the newly formed plastic products to below their freezing point so as to enable them to fall out of the mould. Prior to this, plastic granules or plastic powder had been heated to their molten state and then injected into the mould. To aid with the process, the mould working faces are made from polished hardened steel.
Case Study of Plastic Injection Moulding Chillers
It's great when we encounter a simple fault! The customer had reported to our office a high pressure fault. He had washed the condenser mat and brushed down the condenser. The fault had persisted. We tried to talk him through over the phone as to the location of the high pressure switch, but he could not find it. When our engineer arrived on site, he discovered that there was a refrigerant pipe that lead to a remote location for the switch. He reset the switch and talked the customer through so that a call out for this reason could be avoided in the future. The fault had occurred because a cover had been removed from the machine. This had let the air being sucked into the fan to bypass the condenser as the opening was the easier path.
What We Offer for Plastic Injection Moulding Chillers
This kind of chiller is uncomplicated in design. Therefore, most of the parts needed for the repairs are carried in the boot of our fleet of company cars. These are mobile workshops so we always try to get them as close as we can to the chiller. As well as commonly used parts, each vehicle comes with a full complement of specialist equipment. This means that less trips to the stores or the suppliers are required. We can therefore get you up and running and back into production fast!
Why Choose Us for Plastic Injection Moulding Chillers?
We are an easy to deal with company with an emphasis on customer satisfaction.
A network of engineers around the country.
Time served and highly qualified engineers.
Next Steps...
0161 237 3727 to discuss your requirements.
service@maximuschillers.com to send us your pictures and PDF documents.
Our Contact Form works and is monitored- try it!
Call Out
Schedule a site visit today!